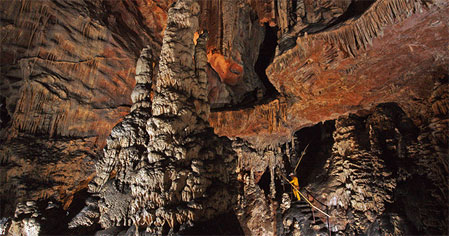 Grabovača – the cave park
In the area of the cave park "Grabovača" is a priceless and richness of underground karst forms.
The most beautiful part of a cave is Samograd, only cave open to visitors.
Grabovača – the cave park
---
Lika – the river of Lika
Lika river is the largest Croatian underground rivers with a length of 78 km, the length of the second underground river of Europe. Lika springs at the foot of Velebit in the southern part of the Lika field, and winds toward the abyss of Begovac, known as Markov ponor, deep 1725 m.
Lika – the river of Lika
---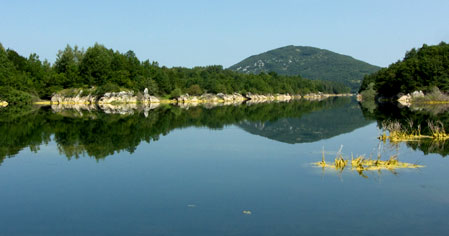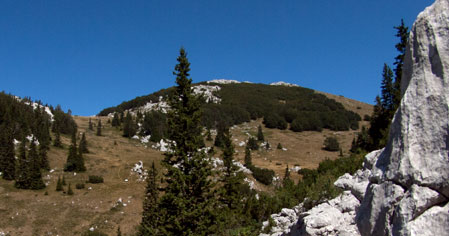 Velebit – Nature Park
Mountain Velebit is the largest Croatian mountain mecca. It stretches in length of about 145 km from Vratnik above Senj on the south-west to curve of river Zrmanja in the south-east, which is approximately 14 km wide. The peaks of Velebit reach a height of over 1750 m.
Velebit – Nature Park
---
Plitvice Lakes – National Park
Plitvice Lakes, one of the most beautiful national parks in the world, proclaimed as a national park in 1949. Striking appearance lakes provide magnificent travertine waterfalls and a series of 16 clear lakes, where the constant biodynamic process still creates travertine.
Plitvice Lakes were included in the UNESCO list of World Heritage Sites in 1979. because of their exceptional and unique value.
Plitvice lakes are permanent, but over and over again different, so you will be surely surprised with some new experience and some new knowledge.
Plitvice Lakes – National Park
---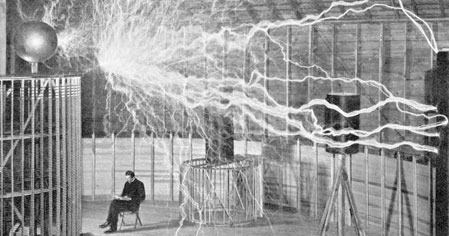 Nikola Tesla – Memorial
Nikola Tesla (1856th to 1943rd), a brilliant visionary mind. He was a man who for the natural sciences in the 20th century did a lot for one born in Lika.
In his honor, in 1956, the unit of magnetic field is called the tesla (T), and the astronauts gave a name to the hill on the moon after him.
The birth house of Nikola Tesla in Smiljan, a village 15 km away from Doliba, there is the Nikola Tesla Memorial Centre with many exhibits and attractions.
Nikola Tesla – Memorial
---
Ante Starčević – memorial house
Dr. Ante Starčević, the Father of the homeland, was the most ardent supporter of Croatian independence.
In his house in the village of Veliki Žitnik during of the 175th anniversary of the birth the Memorial House of Ante Starčević was opened.
---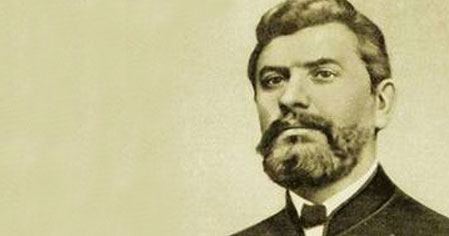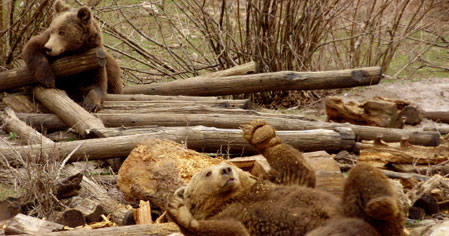 Kuterevo – a shelter for young bears
In the village of Kuterevo, located on the slope of Velebit, on the border of Velebit Nature Park,
the first Shelter for abandoned young bears in Croatia has been established.
The project aims to help in protection of the species of brown bears, and through education of local people and visitors of the shelter contribute to raise awareness of the particular valuable bio-diversity and the need for its preservation in this area of Velebit Nature Park.
Kutarevo
---
The mills on the Gacka valley – Majerovo vrilo
Visit Gacka's mills and feel the spirit of old times. This visit takes you in one of the mills in which you will feel the force of water that drives the large stone blocks that turn grain into flour.
Flour ground this old-fashioned method gives bread a completely different taste, as you can convince tastings of local baked bread.
If very hungry we recommend you to a nearby restaurant to taste trout, farmed in the waters of the river valley.
Majerovo vrilo
---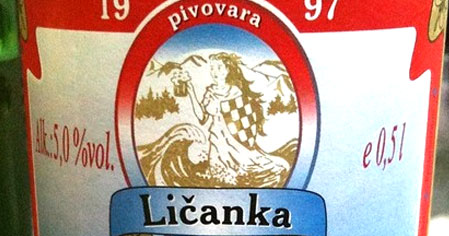 Brewery Ličanka (Velebit beer)
Brewery Ličanka located in the village of Donje Pazarište offers top domestic product of world quality – beer produced in a natural way of malting barley, hops, yeast and above all the famous Highland healthy water springs at the foot of the Velebit from the mill Ričina.